It's a legitimate question. People want to know how much it's going to cost before they commit even more time and money to get there unapproved existing carport/shed/garage/god forbid house across the line. However, unlike an actual unchanging physical product where it is easy to give an estimate of cost. A building approval, especially when it's for an existing unapproved structure has a lot of variables to consider where one small thing/issue/non-compliance can mean thousands of dollars to rectify.
Issuing the building approval for an existing structure is actually the easy part, the building certification cost component is small compared to the total cost of what you will have to pay to other building professionals to get it across the line. The hard part is to demonstrate to your building certifier that your existing unapproved carport/shed/garage/structure can meet
today's current
town planning and building code requirements. Easier said than done.
Common issues I see when it comes to unapproved structures are –
It doesn't meet setback or coverage requirements as per the planning scheme, thus additional relaxation approval from Council is required.
It's constructed over a planning overlay constraint (e.g. environmental overlay), thus additional approval from Council is required and a Town Planner will likely need to be engaged.
No structural drawings, thus a Structural Engineer will need to be engaged.
There are structural drawings, but the construction of it deviated from the drawings and the Structural Engineer won't sign off on it unless significant rectification is undertaken.
It's lined on the inside in such a way that it's impossible to inspect the structural aspects of it. Thus, it creates more work for the structural engineer.
Downpipes are not connected to the subsoil stormwater drainage system.
No termite protection was considered.
Its attached to the main dwelling, termite management was not considered and now it provides concealed entry into the main dwelling.
Fire separation was also not considered. It's too close to the boundary and too close to the house, and now additional fire protection works are required.
It is setback right on the minimum allowed, leaving no room for error. This, in turn, requires a cadastral surveyor to sign off on the siting of it, and if the survey shows it encroaches even by 1mm it technically now needs to go back to Council for a relaxation approval. Worse case scenario – you're on a rural property and thought you would build it right on the boundary, the surveyor shows that you've actually built over the boundary…
It's built too close to the underground sewer, stormwater and/or water main. Thus it will need additional approvals from the services authority for a 'build over asset' approval.
It uses timber trusses, but the paperwork to show that it was manufactured to the correct code is lost, this requires additional work by the structural engineer to sign off on it.
It doesn't meet the local "Amenity and Aesthetics" policy. For example, it's too high, thus it needs additional approval from Council
And here's a big one, there is no paperwork whatsoever from any of the contractors to sign off on certain aspects of the job…
So on and so on…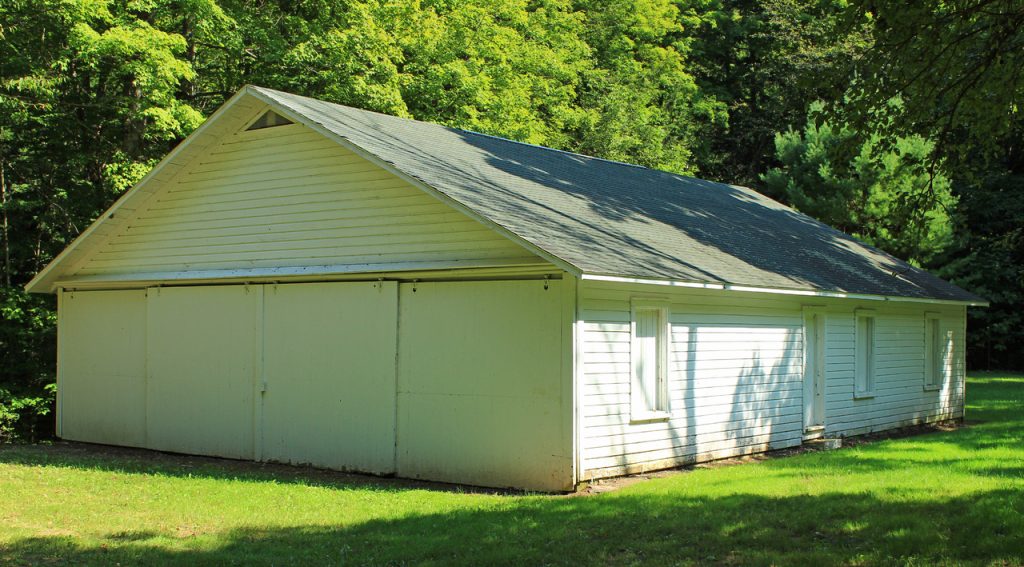 You probably won't have all the above issues to deal with, but it's something to keep in mind because if you are going to build it and then ask for forgiveness, the homeowners I deal with can sometimes get surprised by the amount of compliance that's involved. Not to mention the extra time and money when compared to doing it correctly in the first place. This is the risk you are playing with.
Notwithstanding, there are a couple of exceptions to the above –
Circumstance #1 – You actually do have a building approval, but for whatever reason, you never got it finalised with the original building certifier and have since been disengaged, and for whatever reason, the original building certifier does not want to have anything to do with it – In these cases, you are actually in a much better position because at least you have the building approval to allow you to build it in the first place, which means if it wasn't too long ago, the design of the building will still likely comply with today's requirements.
Circumstance #2 – The building or structure you built without approval is your house… ok in this situation, that's a different ball game altogether and much more difficult to achieve post construction sign off. The building is more complex, it's habitable which means there are more requirements to consider, and it will require a lot of invasive testing and building forensics works just to verify it's built to code. Suffice to say this is the worst case to be in and the cost to get it across the line will be much much higher. Be prepared.
If I haven't scared you off, I do offer my customers the ability to just pay for a detailed assessment first. So for a much smaller commitment they can get the full picture of exactly what they need to do to get it across the line. For more information, please contact us today.